Intuition Resources

Home
> Intuition Resources
---
Information about Intuition
As a psychologist, I am confident that intuition works as a mirror of nature, and as such, is one of our reliable sources of information about our surroundings. We can actually observe the ability operating in phenomena we perceive -- telepathy and precognition, for example -- and in moves we make that are driven by those phenomena.

During my three decades spent observing its influence on our behavior, I theorized that intuition is an active human sensory system. (I hasten to add here that scientists have not yet isolated it in the physical body.) By now, I have watched enough to see that it is useful and persistent enough to make me question whether it might be evidence of natural selection taking place in our times.
. . . . . . . . . . . . . . . .
Links below lead to a variety of organizations and publications that explore and debate the reality and possible merits of our intuition.

Note: in my view intuition and some aspects of the paranormal are labels fo... Read More

---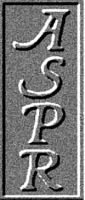 The American Society of Psychical Research is the oldest psychical research organization in the United States.

---

The Association for Research and Enlightenment, Inc was founded in 1931 by Edgar Cayce to explore transpersonal subjects such as holistic health, intuition, and philosophy.

---

The Parapsychological Association is the professional organization of scientists and scholars engaged in the study of 'psi' (or 'psychic') experiences, such as telepathy, clairvoyance, psychokinesis, psychic healing and precognition.

---